Fueled by Passion
1960s
George Barber's zeal for speed ignited his vision for today's museum. Having raced Porsches in the 1960s, Barber held an impressive track record—63 first place wins. A thriving business executive, Barber rediscovered his motorsports passion in 1988 and began collecting and restoring classic cars.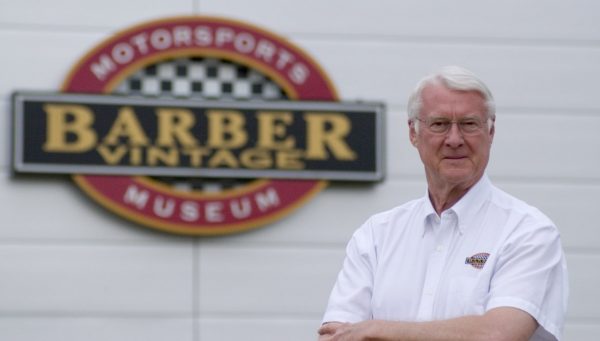 Shifting Gears
1988
Since the world's best and largest car collections had already been established, Barber heeded some wise advice. His longtime friend Dave Hooper – a motorcycle enthusiast as well as the person who ran Barber's delivery fleet for 27 years – suggested that Barber shift his focus from cars to motorcycles. Being a man of big dreams, Barber seized the opportunity to accomplish what no one else had done – build the world's "best and largest" motorcycle collection.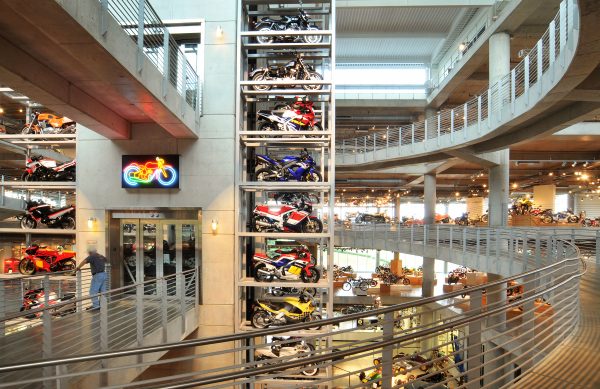 2-Wheeled Marvels
1991
To help jumpstart Barber's collection, Hooper suggested a trio of Honda V-Fours. He then gifted Barber with two of his own motorcycles. One of these bikes—a rare, exquisitely detailed 1952 Victoria Bergmeister—instantly won Barber's affection. The quest for more was on.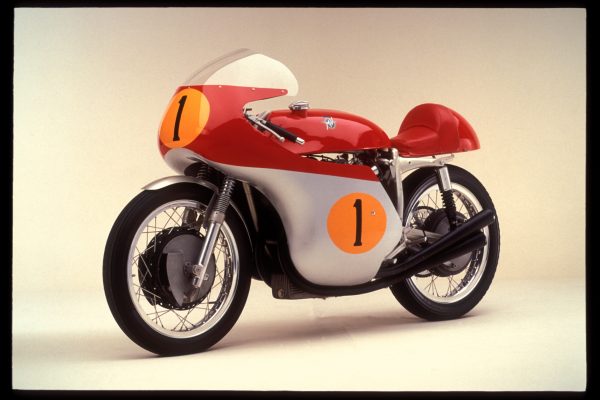 Moving Works of Art
1994
That superb gift—the Bergmeister—inspired Barber. Marveling at the Bergmeister's beauty, he appreciated motorcycles for much more than just fast machines. They were also works of art.
He established the Barber Vintage Motorsports Museum as a 501(c)3 Tax Exempt Private Operating Foundation. The museum opened to the public at its original Southside Birmingham location in 1995. The Barber Museum collection showcased the engineering, balance, and unique design of each piece.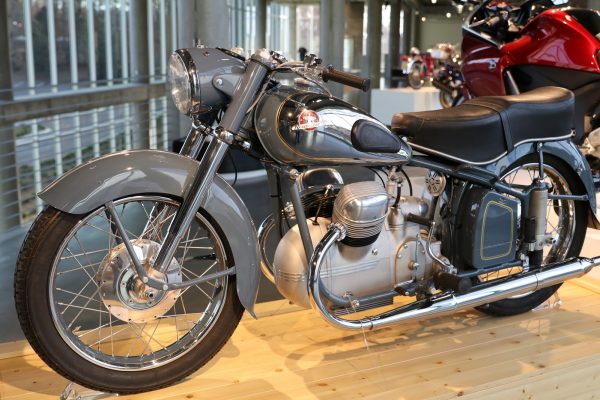 On the Starting Line
1990s
Along the way, Barber's love for speed was not forgotten. The Barber staff excelled in conserving or restoring motorcycles to running condition, and, in some cases, to competition-ready shape. Having launched a race program to promote the collection, Barber also demonstrated to the world that this was a "living museum."
To the Finish Line
1990s
The Barber Racing Team first competed in the American Historic Racing Motorcycle Association (AHRMA) series in 1992 in Daytona. The previously unknown team won premier races and created a buzz in the vintage motorcycle community. The team continued competing in the U.S. and Europe until 1998, bringing seven national championships back home to Birmingham.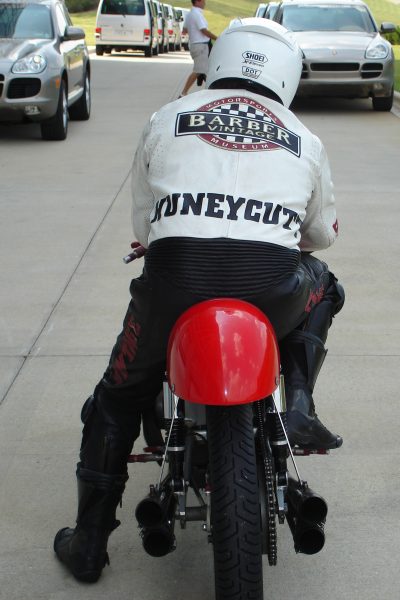 The World's Stage
1998
A call from New York's Guggenheim Museum in 1998 was a defining moment for the Barber Museum. Sending 21 bikes to exhibit at the original New York show, "The Art of the Motorcycle," Barber continued to make the connection between motorsports and art. "The Art of the Motorcycle" exhibit also traveled to Chicago and Bilbao, Spain.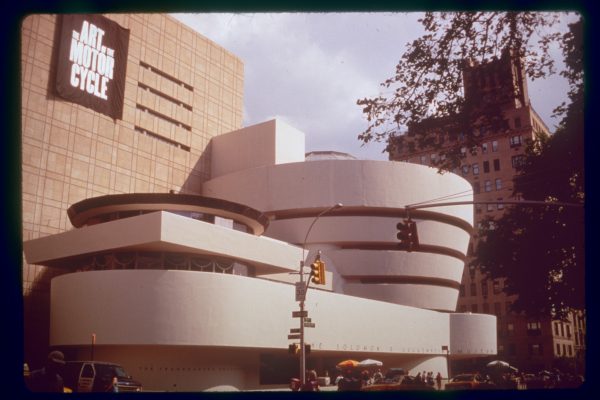 "In Birmingham!"
1999
The thrill of the New York exhibit sparked a much bigger dream for Barber. "We can do this in Birmingham!" he maintained. Barber set out to create a one-of-a-kind, world-class facility. Going even further, he imagined a road course as well where the "living museum" quality of the collection could be demonstrated.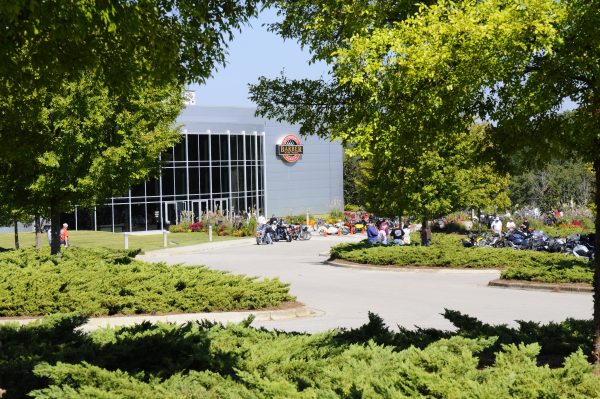 No Ordinary Racetrack
2003
A sprawling Birmingham landscape was required to accommodate the large scale of Barber's dream. Consulting with world champion racers John Surtees and Dan Gurney, uncommon precision drove the design of the complex. In September 2003, the 880-acre park, with its world-class 16-turn, 2.38 mile racetrack, opened to the public. The track is home to the Porsche Track Experience, and numerous automakers have chosen the park as their stage for vehicle debuts and to film commercials.
Continuing to Evolve
2014
The Barber Proving Grounds were built adjacent to the racetrack and consist of a track area, which can be converted to various layouts, along with a wet/dry skidpad. The proving grounds allow users to demonstrate vehicle capabilities such as accident avoidance, braking, turning, and acceleration. Mercedes Benz began using the grounds for their employees' "Brand Immersion Experience" in October. Other uses for the proving grounds include product debuts, kart racing, driving schools, and safety instruction.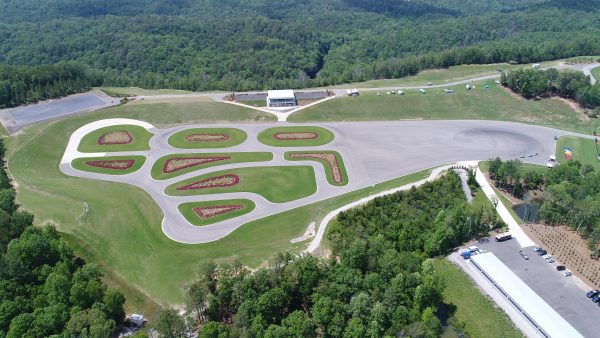 An Extraordinary Museum
Today
With its creative architecture and great attention to detail, the museum is home to over 1,800 motorcycles that span over 100 years of production. More than 1,000 bikes can be seen on any given day, and 200 different manufacturers from 22 countries are represented in the collection—from Harley-Davidson, Honda, and Indian—to Showa, DSK, and Cagiva.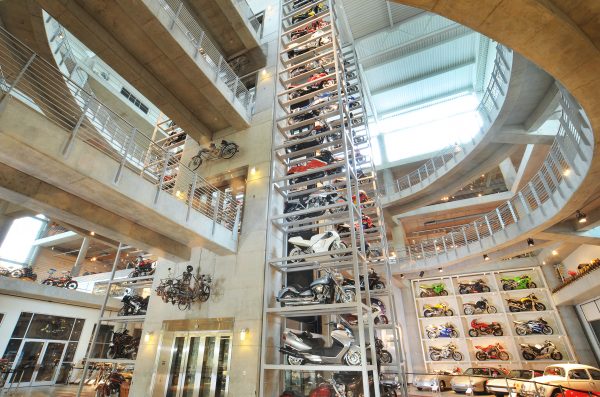 Exquisite Cars
Today
In his passion for motorcycles, George Barber's love of cars has remained powerful. The museum features the world's most extensive Lotus collection, anchored by the Lotus 21. The museum also displays rare racecars, including the 1964 Ferrari F-158, in which John Surtees won the 1964 Formula 1 Driver's World Championship.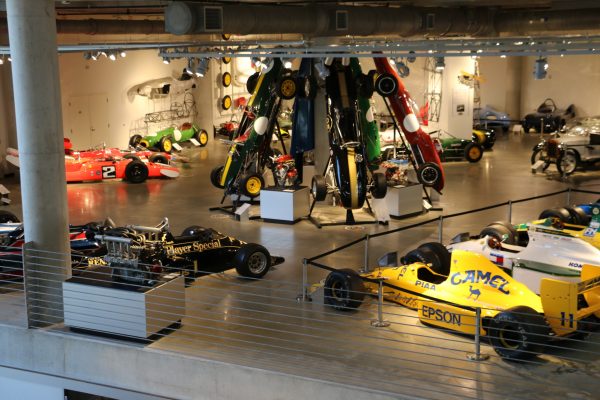 World-Renowned Destination
Today
The museum and park drew 368,000 visitors last year, including more than 3,000 visitors from other countries. In April 2014, Barber was officially recognized by Guinness World Records as being the world's largest motorcycle collection.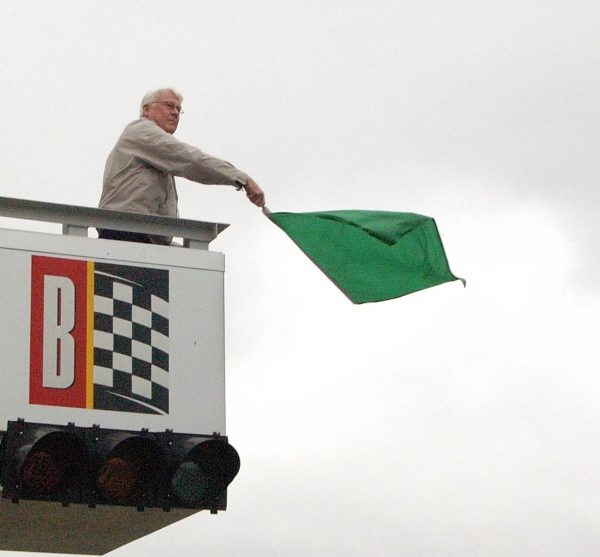 History Lives On
Future
As the collection continues to grow, the museum's story continues as well. In its commitment to preserving the history of motorsports, the Barber Vintage Motorsports Museum is excited about the future. Barber says he wants "to use the museum as a tool to help bring more people to Birmingham." Being dedicated to interpreting and exhibiting motorcycles and vintage vehicles, the Barber Vintage Motorsports Museum is a destination that is truly amazing.