With more than a quarter million visitors each year, people everywhere are talking about the Barber Vintage Motorsports Museum. Here's a closer look at what our inquisitive visitors most often ask—and what you'll want to know, too.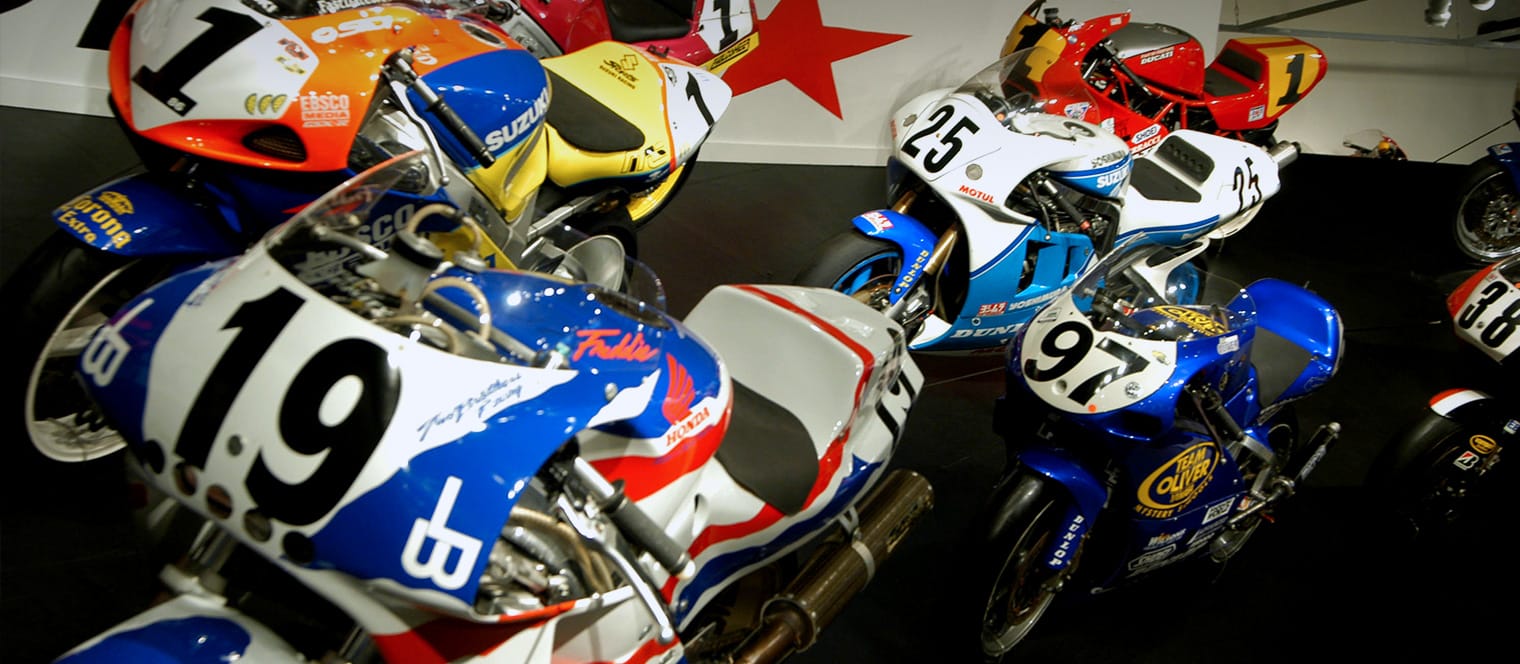 When did the motorcycle collection begin?
The first motorcycles were acquired in 1988.
How many Harley-Davidsons are in the collection?
There are currently over 97 Harleys in the collection, but that number is growing rapidly.
Do all these bikes run?
99% of all motorcycles in the museum can be run within one hour.
Are all these bikes restored correctly?
Efforts are made to restore each machine to its original specifications. Some machines bear period modifications. With the diversity of the collection, some inconsistencies are inevitable, yet we continuously add to our research library and discover and correct inconsistencies.
Were all the bikes restored in this shop?
No. As a matter of fact, there are many bikes in this collection that are new, original, or unrestored. Not every bike we receive will be restored. Original condition and correctness are factors considered when making this decision. Some bikes are purchased already restored.
How many bikes are in the museum?
At any one time, more than 900 motorcycles are on display in the museum. The total collection numbers over 1,600. We have many bikes in storage, and museum guests can view this area of the collection during large events and when purchasing a Premium Museum Tour, which features the Restoration Level.
Where do the bikes come from?
There have been over 2,500 bike manufacturers around the world since 1900. We have purchased from as far away as Australia, New Zealand, and Sweden. We have also located items as close as Birmingham. We have 220 different manufacturers represented, from 22 different countries.
What are all these bikes worth?
It is difficult to put a monetary value on the history behind these machines. Part of the value of a vintage motorcycle is the history that goes with it.
Why a motorcycle museum instead of a car museum?
There are several car museums in the U.S., as well as several motorcycle museums. But none of these museums focus on motorcycle history as a whole. Our foundation was set up in order to preserve the history of motorcycles from an international aspect.
What about the cars?
The vision began as a car collection and then took on the role of motorcycle collection. But cars were never forgotten. The museum has focused primarily on Lotus racecars, although other cars are exhibited.
How does the museum benefit the community?
The Barber Vintage Motorsports Museum is a 501(c)3 Tax Exempt Private Operating Foundation. The museum partners with local and national charities including the Pediatric Brain Tumor Foundation ® (PBTF) Birmingham Ride for Kids ® program sponsored by HONDA manufacturing of Alabama; Camp Smile-a-Mile's Camp SAM Motorcycle Ride; and with the Boy Scouts of America, Birmingham. Further, the museum generates positive publicity for our region and attracts visitors to Birmingham from across the country and around the world.