George Barber Jr. is a businessman and philanthropist whose passion for preservation of fine machines led him to build by one measure the world's largest collection of historic motorcycles.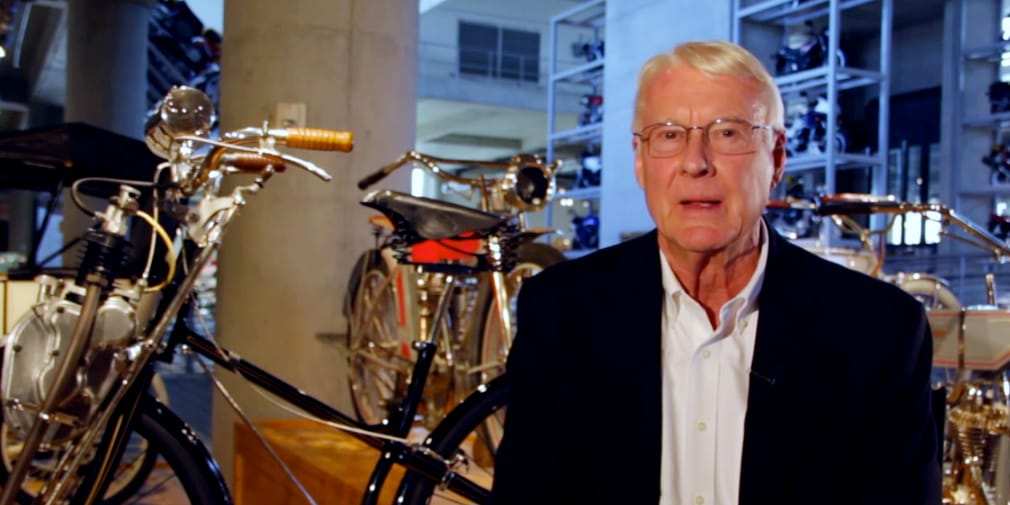 Guinness World Records recognized the Barber Vintage Motorsports Museum in Birmingham, Ala., in April as the world's largest motorcycle museum, with more than 1,400 bikes.
The museum is part of the Barber Motorsports Park, which also features a racetrack and hosts motorcycle and automobile events throughout the year.
The complex has spurred tourism in the Birmingham area, leading to increased economic development nearby.
"George Barber's incredible collection of motorcycles at his museum, as well as his world-class racing facility, are evidence of a love for the history of motorcycling and an appreciation for the passion we all share," says Ken Ford, a member of the AMA Motorcycle Hall of Fame executive committee and assistant treasurer of the AMA board of directors. "His investment has produced a world-class shrine to the design, manufacture and enjoyment of motorcycles."
Barber is the son of George H. Barber, who founded Barber Dairy and helped establish the U.S. standards for milk pasteurization. The senior Barber bought dozens of small independent dairies in the 1940s, '50s and '60s, making Barber Dairy Alabama's largest milk producer. The operation is now part of Dean Foods.
Barber Jr.'s early interest in motor vehicles manifested itself in Porsche racers during the 1960s, when he wrenched on his own cars and notched 63 first-place finishes.
But he soon became intrigued with motorcycles, especially the variety of ways designers solved similar problems.
Barber then decided to open a museum and hired skilled workers, who restored the vintage bikes at a facility that once housed a refurbishing business for commercial vehicles. He also operated a vintage motorcycle racing team that campaigned across the United States and in Europe.
In 1994, the collection became the Barber Vintage Motorsports Museum when Barber obtained 501(c)(3) nonprofit status.
In 2002, Barber closed the original museum, reopening it at its current location in September 2003.
Each year, "several hundred thousand" people visit the 830-acre?Barber Motorsports Park that includes a 2.38-mile road racetrack.
Barber says his first reaction on learning of his Hall of Fame election was "disbelief."
"I know that there are so many great people in the Hall of Fame that I wondered, "How in the hell did I get in?'" Barber says. "It truly is an honor."