Garden Club Park Tours
Garden club park tours are available during the months of mid-March through Mid-May, Monday-Wednesday, and feature a ride through Barber Motorsports Park on an open-air tram with a tour guide. The tour, which is free for garden groups, starts off in front of the Barber Museum.
During garden club park tours, participants learn interesting facts about the park and its impeccably maintained flora and fauna. They are treated to a behind-the-scenes view of the park right when Alabama is at its most beautiful. Guests hear why Barber Motorsports Park is considered a unique place for a road course. They notice the lack of stadium seating seen at other venues and instead see grassy hills and shaded landscapes where families and fans gather to enjoy the many events and activities that take place each season.
Garden clubs enjoy hearing facts about the park's various plant collections, such as the 17 cloned Hightower Willow Oaks, which only exist in two places other than Barber Motorsports Park. Email Trey Shelton for more information on Garden Club Tours or call him at 205.699.7275.
Barber Museum Tag Days
If you're an Alabama resident, you can support the Barber Vintage Motorsports Museum—a 501(c)3 not-for-profit organization located at Barber Motorsports Park—by choosing to purchase a Barber Museum tag for your car or motorcycle.
This method of supporting the museum gives back to you as well. In your Barber-tagged vehicle, you can participate in a semi-annual parade lap around the road course. You can also visit the Barber Museum for free on the same day you participate in the parade lap.
For more information about the Barber Museum Tag Days and this year's schedule, visit the Barber Museum website.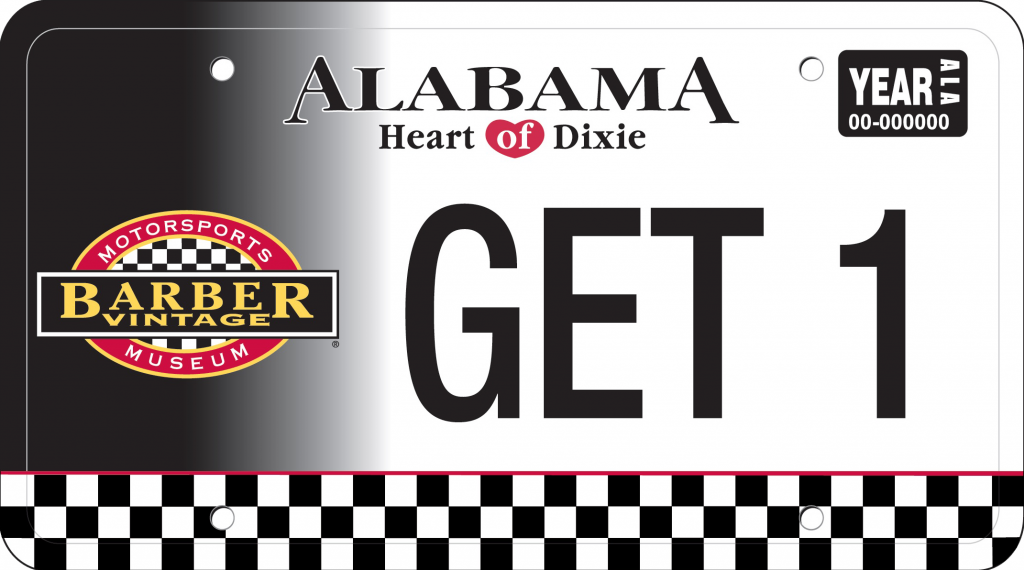 Hot Laps for Barber Museum Members
Member Hot Lap dates for this year are February 14; May 22; July 17; and November 20. Our "Plus" members get one hot-lap ride in a Porsche driven by a Porsche Track Experience instructor per membership year. Barber Museum members who aren't currently "Plus" members can upgrade their membership to "Plus" to participate in this membership perk. Log in to the museum's website to RSVP.