Henderson Auctions Fan Zone
Wall of Death: 
The American Motor Drome Company's Wall of Death is a vintage, live-action thrill show featuring a silo-shaped wooden cylinder 30 feet in diameter. Inside the drome, motorcycle daredevils travel along the vertical wall performing track, fancy and acrobatic riding. The show features antique Indian and Harley-Davidson motorcycles along with hand built 4-wheeled racing machines. Fans can see the show in the Fan Zone at the top of the 14 foot board wall, where you'll be able to smell the rubber burn and feel the wind as the motorcycles race just inches from you! If you are riding the complimentary tram, make sure to get off at Tram Stop 2 to watch the Wall of Death show in the Fan Zone.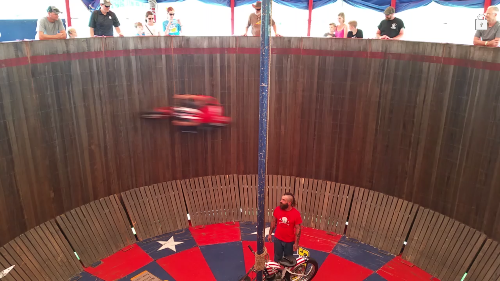 Globe of Death: 
The Urias Family Globe of Death is proud to be performing in the original Globe that was built by their great-grand father almost 100 years ago. The daredevil stunts are performed within the confines of a 16-foot diameter Globe.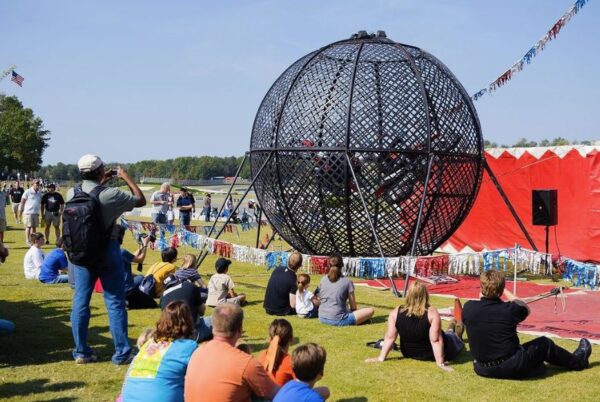 Vendors: 
Immerse yourself in the ultimate fan experience, where vendors not only offer an array of merchandise but also elevate the excitement with thrilling giveaways.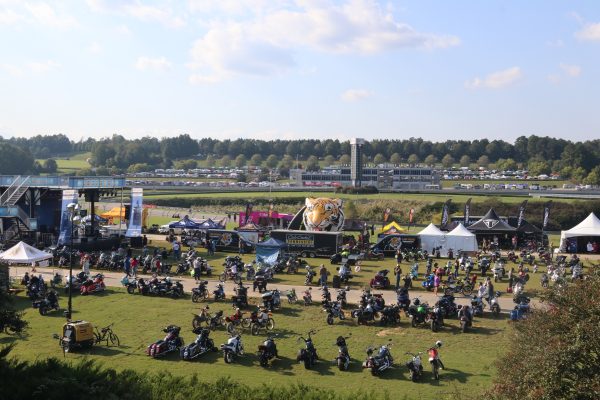 Kids Zone: 
Bring your kids to the Kids Zone. Filled with an array of gigantic inflatables, it's a fun and laughter-filled paradise for kids of all ages. From thrilling inflatable obstacle courses to massive bounce houses, the Kids Zone promises endless fun and adventure.