CAMPING
Everyone is invited to camp, onsite, and enjoy our warm showers and restrooms, perfectly manicured grounds, and be where the party is. The campsites are on the hilltop overlooking the event, with primitive RV camping and tent camping. Click here for Barber Motorsports Park Rules and Regulations.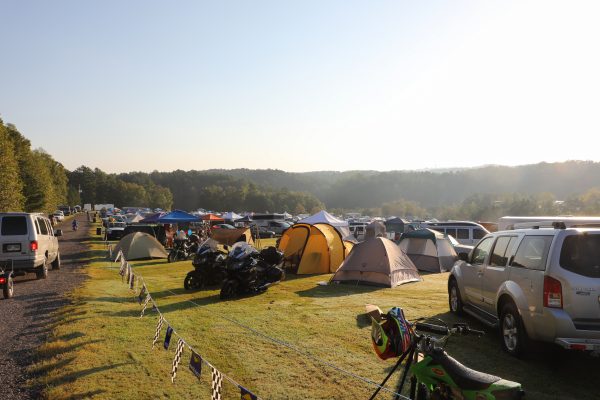 SPORTBIKE TRACK TIME – 20-MINUTE TRACK SESSIONS
There will be 20-minute track sessions for all levels of riders. Time can be bought on site or through the STT website. This is a great way to refine your skills and run on a world-class track.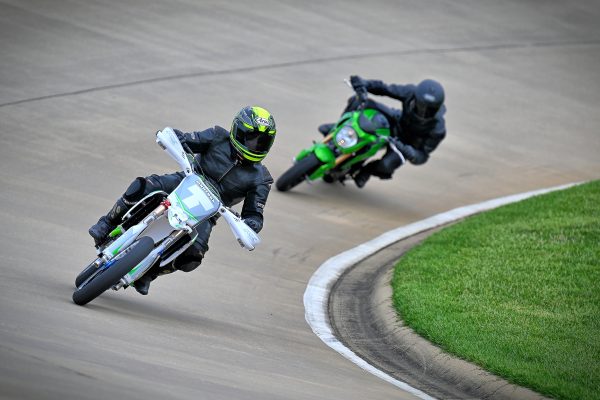 STUNT LOT
By popular demand, we have dedicated an entire lot just for your stunters. Plenty of room to try out new stunts, refine your skills and learn from pros. Our stunt lot is big enough for everyone and a safe place to try new things. No need to wheelie around the park when you can do it here!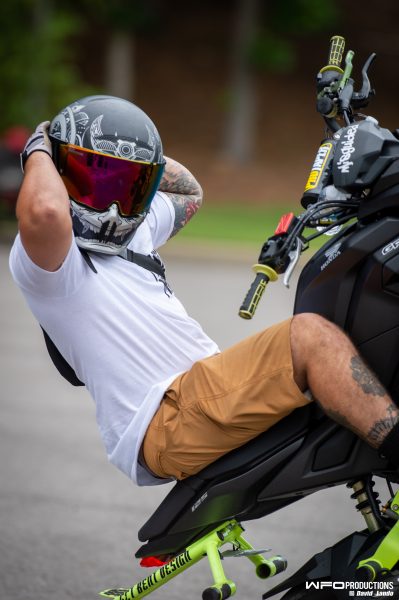 PARADE LAPS
Each day will end with parade laps on Barber Motorsports Racetrack. Ride our world famous 2.38 mile track surrounded by small bike enthusiasts. Tickets are sold at the merch trailer and are $10. Limited availability.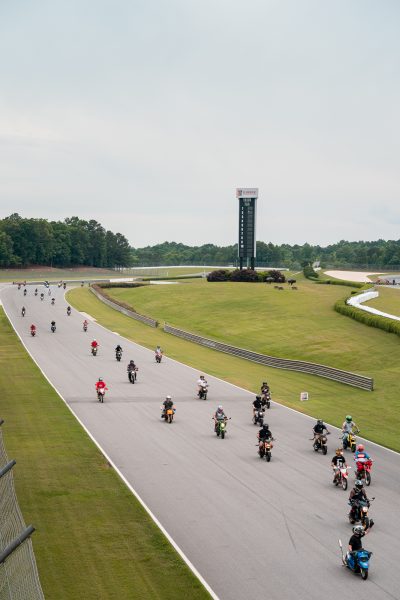 TRAIL RIDING
Since you did it anyway, we are opening up over 8 miles of off-road trails for your next adventure. We are not responsible for if you get lost, die or find a pot of gold. ENJOY!
*Beware of Sasquatch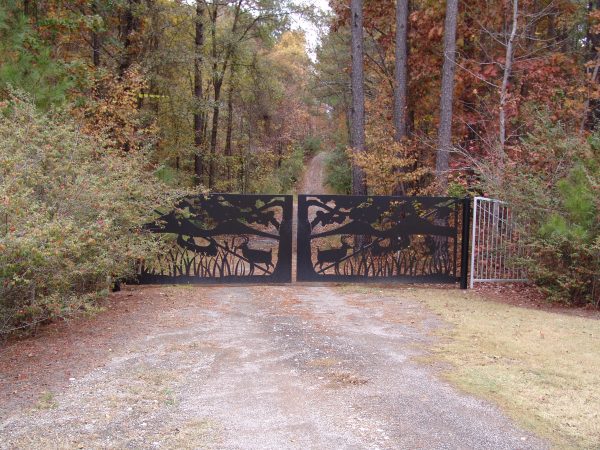 VENDORS
With the best vendors in the industry you should expect to see great product displays, amazing demos and product releases. Come and hang out with manufacturers, custom builders, and industry pros in our fanzone. Meet and greet online influencers and get the best deals on product. There will also be food trucks, giveaways, and a few surprises as well.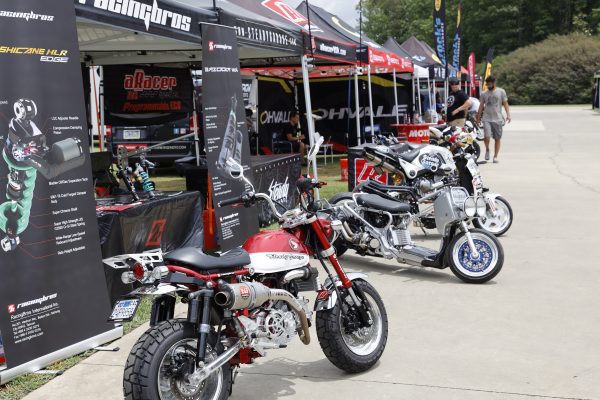 Off-Site Rides
See below for a few Off-Site Rides we recommend.
For the Nature Enthusiast
OAK MOUNTAIN, HIGHWAY 25, RIDE

This loop is 74 miles long and takes you throughout some of the most beautiful riding in the Birmingham area. You will encounter steep climbs with mountain views and hair-pin turns on highway 25 . The route will also take you into Oak Mountain State Park, which requires a $5 entry fee but has perfect roads with very few people on them, not to mention the great views and a few lakes for swimming. There is an alternate route without fees as well. The last part of the loop is Sicard Hollow which will keep you on your toes. This route is perfect for an afternoon ride with a group of friends and has plenty of opportunities to stop for lunch and a fresh beverage.