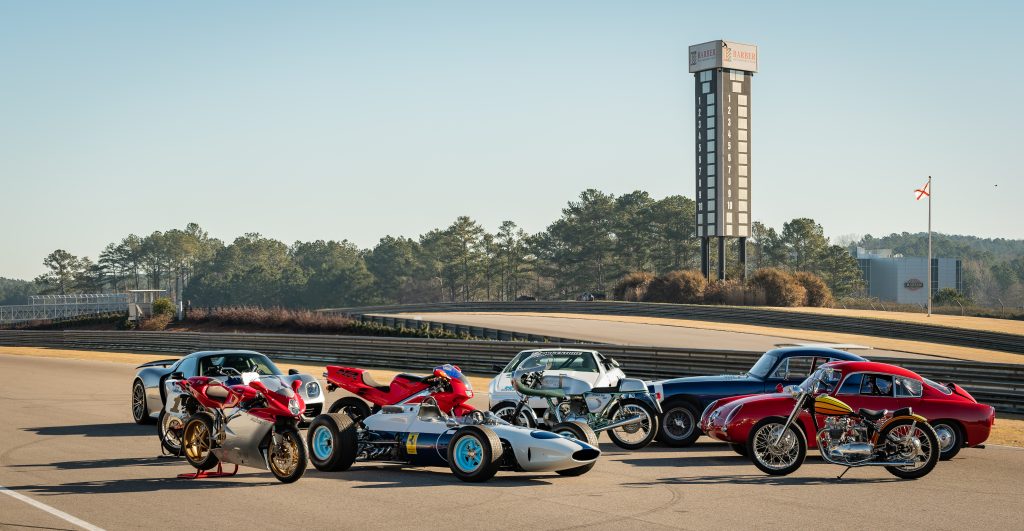 The Revelry will have a highly-selective and finely curated exhibition of 70 vehicles and 250 motorcycles. Only the most prestigious will take the field. Each participant has the ability to demonstrate their vehicle in a spirited run on our track. Participants also have the ability to choose if they wish to have their vehicle judged or exhibition only.
Custom awards will be given to the winner of each judged class and a final award with a $10,000 cash prize will go to the Best of Show. The Revelry is looking to celebrate the past, present and future of motorcycles, vehicles and the culture that surrounds it. We will represent the following classes:
Submission Deadline: March 1, 2023
Featured Class:
• Japanese motorcycles (production and competition 1975-2000)
• Japanese vehicles (all eras)
Traditional Classes: (car and motorcycle)
American
Antique
British
Super and Hypercars
Italian
Concept
Competition On Road
Questions? Contact Nick LaCasse at nlacasse@barbermuseum.org or 205-702-8739.