Check Out the Barber Vintage Festival Attractions
OCTOBER 4, 5, & 6, 2019
Plenty of Things to Enjoy!
The Annual Barber Vintage Festival is one of the most highly anticipated motorcycle events in the world. The three-day festival features the fan zone with food and entertainment, Ace Corner, a swap meet with hundreds of vendors selling vintage motorcycles and parts, as well as the VJMC gathering, and the Motorcycle Classics show. Read about these attractions - and more - below. Don't forget… the Barber Vintage Motorsports Museum features extended hours as well as seminars during the 15th Annual Barber Vintage Festival. So when you're not in the park, be sure to check out what's going on in the museum!
Wall of Death
The American Motor Drome Company's "Wall of Death", gives you a glimpse into the century-old sport of board track racing. Spectators stand on a platform that circles a 15-foot-high wooden "bowl", inches away from the motor drome's daredevils riding their vintage Indian and antique Harley-Davidson motorcycles around and around the vertical track.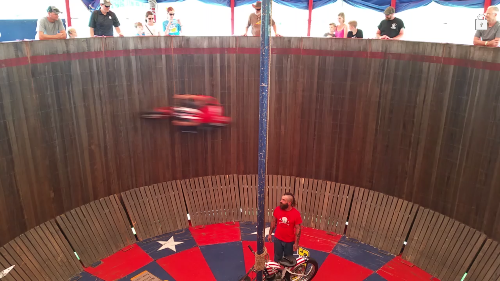 Ace Corner
Built in partnership between Ace Cafe London and Dime City Cycles, Ace Corner Barber is an area dedicated to Cafe Racers, custom builds, and cool vintage bikes, whether made of steel, or flesh and bone. Ace Corner Barber is a celebration of the timeless, teeth-chattering, soul-shaking speed machines and riders that hailed the streets of London in the 50s and 60s.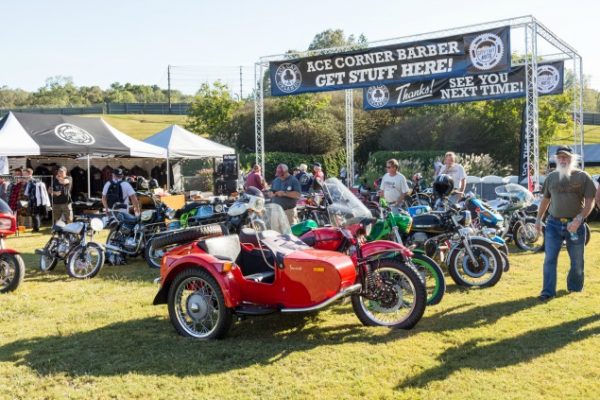 Demo Rides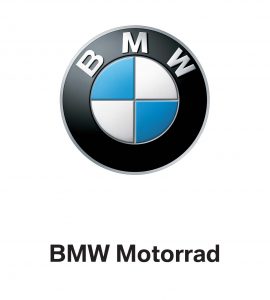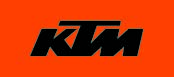 Demo Rides will be in the Twin Buildings lot at the following times.
Friday & Saturday
Sign-up opens at 9am
Rides are from 10am – 5pm
Sunday
Sign-up opens at 8am
Rides are from 9am – 2pm
Celebrating vintage motorcycles of all types, the VJMC gathering takes place in Lot A. Enjoy motorcycle shows, items for sale, contests, awards, seminars, and much more! Click here for the VJMC Schedule.

Motorcycle Classics is a favorite magazine of motorcycle collectors, enthusiasts, and restorers. Their audience includes those who are new to the sport, as well as lifelong motorheads who've always had a love of classic bikes. During the Barber Vintage Festival,Motorcycle Classics hosts a motorcycle show with awards given to the best of the best. Meet the magazine's editor, see what's for sale, and check out which motorcycles they've chosen to showcase at this year's event. Click here for Motorcycle Classics schedule.