On The Track
At Barber Historics, some of the world's finest and most impressive historic racecars compete on the track in a variety of classes based on engine type, car size, and age. This is a rare and special opportunity to see and hear the cars that shaped the history of racing! A Formula One car has been known to make an appearance. Click here for the provisional schedule.
In 2021 you can expect to see cars on the track ranging from classic Minis and MGs, to the best from Lotus and Porsche. Also for 2021 is the Porsche GT4 Cup race. This race will add to the on track excitement with these next generation Historic racers by bringing a modern vibe to this classic event. Learn more about Historic Sportscar Racing (HSR).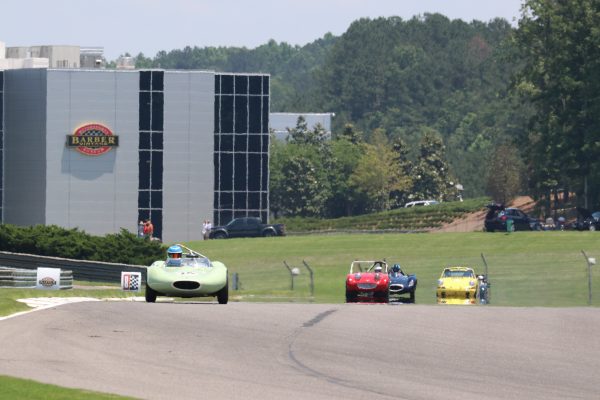 More information to come!